Our critics' pick of the year's top television will be counted down weekdays. Next up is the blazing Games of Thrones finale, Regency Fleabag – and the classiest crime drama around
Main image:
Illustration: Guardian Design

31
Gentleman Jack
(BBC One) Sally Wainwright travelled back in time for her latest piece of thrillingly human Yorkshire drama, the real life tale of Anne Lister. Suranne Jones has received rave reviews for her portrayal of the 19th-century industrialist and prolific diarist, who developed a code to hide her lesbianism.
What we said: It's Regency Fleabag! Because the heroine occasionally breaks the fourth wall and exteriorises her inner monologue. But it's set in Halifax in 1832, so it could be Northern Jane Austen … You can afford to have a little fun with Gentleman Jack; Sally Wainwright clearly has. Read the full review.
32
This Way Up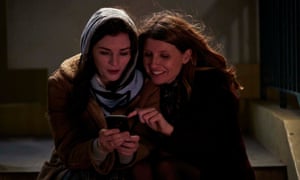 (Channel 4) A dark yet beautifully irreverent sadcom written by and starring comic Aisling Bea (with Sharon Horgan as her older sister), This Way Up breathed new life into the often staple themes of mental illness and difficult families with wicked wit and lashings of craic.
What we said: The sisters' relationship is one of the show's most consistent joys, featuring conversations that switch between huge, bleak subjects and the mundane, before dissolving into considerations of dogs on the internet who look like Nicolas Cage. Read the full review.
33
Spotlight on the Troubles: A Secret History
(BBC One) Darragh MacIntyre's staggering seven-part look at the historic unrest in Northern Ireland meticulously traced tensions from early discontent to horrendous, bloody conflict and on to the eventual peace process.
34
Broad City
(Comedy Central) After five virtually flawless sitcom seasons, Ilana Glazer and Abbi Jacobson's millennial kweens went out the same way they came in: with gross-out gags, madcap surrealism and one of the greatest on-screen friendships in TV history.
What we said: This season has given Abbi and Ilana the best possible send-off. It has been joyful, silly and wild, and while it feels like the perfect time to wrap up their adventures, it is poignant that they've done so by reminding you just how good those can be. Read more.
35
Don't Forget the Driver
(BBC Two) Pulling off a state-of-the-Brexit-nation series looked a tall order, but Toby Jones's comedy-drama was taller, finding humour and pathos in its tale of a coach driver who discovers a refugee hiding in the luggage compartment and a body washed up on the beach.
What we said: If it is a comedy, it is one with the bleakest tragedy at its heart. But whatever label you put on it, it is a fine, fine piece of work. Read the full review.
36
Game of Thrones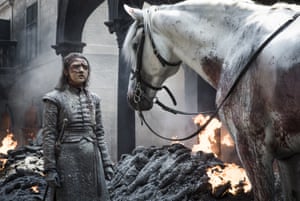 (HBO/Sky Atlantic) Whether you felt the final season of the Westerosi fantasy stuck the landing in a blaze of dragon fire or was one great coffee cup gaffe that should have been remade from the ground up, this was unquestionably the most talked about TV of the decade.
What we said: The ending was true to the series' overall subject – war, and the pity of war – and, after doing a lot of wrong to several protagonists, it did right by those left standing. When you play the Game of Thrones, you win or you die. Overall, I think, it won. Read the full review.
37
The Capture
(BBC One) With flashes of Jed Mercurio's Bodyguard, the BBC's deliciously paranoid primetime drama about a soldier accused of a horrendous crime and the authorities snooping on him proved that conspiracy theories sometimes do come true.
What we said: Ben Chanan's surveillance thriller isn't just one of the most cleverly plotted dramas of recent years – it's also one of the most satisfying. Read the full review.
38
Surviving R Kelly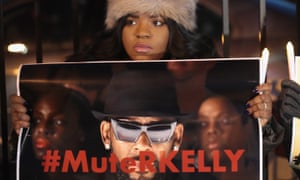 (Lifetime/Crime+Investigation) A heartbreaking investigation into the decades of abuse by the R&B star towards young and often vulnerable women, this six-part series was among the year's most hard-to-stomach but vital documentaries.
What we said: All the young women who shared their stories with the world last week spoke of some of the most unimaginable harms a person could endure. Yet they still participated. Read more here.
39
Mindhunter
(Netflix) David Fincher turned his talents to TV back in 2017 with this disquieting thriller set in the FBI's nascent Behavioural Science Unit, based on investigator Holden Ford's (Jonathan Groff) efforts to get into the heads of violent killers. Series two was equally gripping and even more disturbing, with a plot based around the real-life abductions of African American children in Atlanta.
What we said: If you're going to indulge in a nasty crime drama, at least make it the classiest one on TV. Read the full review.
40
Watchmen
(HBO/Sky Atlantic) A rare superhero tale infused with the tense racial politics of modern-day America, this HBO saga saw Regina King at her steely best as detective with a double life Angela Abar. Not your average comic book adaptation, and all the better for it.
What we said: A bravura series that interrogates power, storytelling and the former embedded in the latter. Read the full review.
41
Line of Duty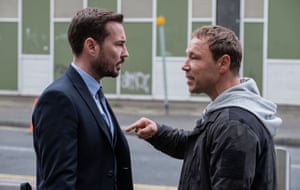 (BBC One) 2019 was the year that Jed Mercurio's cop corruption hit went fully mainstream, boosted by the huge success of his Whitehall thriller Bodyguard. While series five wasn't as light on its feet as previous runs, the nation was firmly gripped by Stephen Graham's star turn – and the possibility that H might have been right under our noses all along.
What we said: As ever, nothing is wasted; not a scene, not a line, not a beat. For every morsel of information gathered by the team and by the viewer, another turn reveals 100 hidden possibilities. Read the full review.
42
Stranger Things
(Netflix) Having thrilled viewers with its Spielbergian, Stephen King-flavoured brand of nostalgia, these days Netflix's shockfest isn't quite as novel as it once was. Even so, watching the gang grow into teenagers – and uncover a top-secret facility under the Hawkins shopping mall – added new intrigue to its third series.
What we said: It's a slicker, pacier operation than the slightly sprawling previous season, and far more fun. Read the full review.
43
63 Up
(ITV) The latest instalment in Michael Apted's groundbreaking series, which has followed a group of children from vastly different backgrounds throughout their lives since the age of seven. Now heading towards retirement age, the changes – from marriage breakups to reconciliations to the death of one of the cohort, Lynn – proved all the more poignant.
What we said: Up makes other attempts to replicate the project – let alone the reality TV shows to which it is sometimes considered a precursor – seem trivial in comparison. Read the full review.
44
Seven Worlds, One Planet
(BBC One) Another year, another epic Attenborough extravaganza. Seven Worlds upped the game once again, with its jaw-dropping cinematography and huge scale (41 countries featured, a crew of over 1,500 people) – plus an environmental message that was never far from the surface.
What we said: As gorgeous, breathtaking, moving and harrowing as we have come to expect from this world-leading branch of the BBC. Read the full review.
45
Transparent: Musicale Finale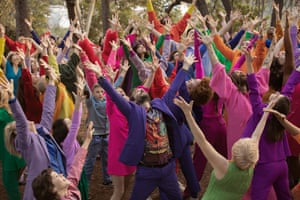 (Amazon) They said it couldn't be done. After the show's lead, Jeffrey Tambor, was fired for accusations of sexual harassment on set, fans of Jill Soloway's bold exploration of sexuality, identity and Judaism in the Pfefferman family feared it would never return. But return it did, with a gobsmacking feature-length send-off including the most out-there closing number in musical history: Joyocaust ("We need a celebration of the soul / For this extermination Superbowl.") One thing's for sure: TV won't be this transgressive again any time soon.
What we said: Some will feel it's too outrageously close to the bone, but this is what it means to take risks all the way to the final curtain. Read the full review.
46
Guilt
(BBC Scotland) BBC Scotland's first original drama – a murder mystery kickstarted by a bungled hit-and-run – was an unexpected triumph of Hitchcockian twists, razor-sharp wit and the best sibling rivalry since Oasis.
What we said: Writer Neil Forsyth has mapped out a tense noir story that spirals out in unexpected directions while reliably lacing the whole thing with withering one-liners. Read the full review.
47
The Curry House Kid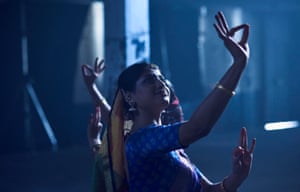 (Channel 4) "There's a reason why you run." So says feted dancer and choreographer Akram Khan at the start of this astounding one-off documentary, in which he confronts the racism he faced as the child of Bangladeshi restaurateurs, before creating a cathartic dance to honour his family's past.
What we said: Threaded through this stirring narrative is the exquisite piece Khan creates in response, performed at the end in a disused Brick Lane warehouse. The choreography is extraordinary: expressive, dynamic and deeply moving. Read the full review.
48
The Last Survivors
(BBC Two) Arthur Cary's thoughtful, wonderful and always dignified 90-minute documentary heard the stories of some of the last living people who survived concentration camps as children. Very important viewing indeed.
What we said: For an hour and a half, I was crying, especially when Cary followed three generations of Holocaust survivors to Auschwitz, knowing all the time that tears are not enough. Nor guilt. Read the full review.
49
World on Fire
(BBC One) Peter Bowker's ambitious wartime drama, featuring both the burning home fires and the plight of families in Germany and Poland, was an emotional tour de force right to its flabbergastingly open ending.
What we said: There is plenty of action, for those who want it, but this is far from the standard wartime miniseries. It is a beautifully turned ensemble piece, with everyone getting their time in the spotlight. Read the full review.
50
Killing Eve
(BBC America/BBC iPlayer) Phoebe Waller-Bridge's blackly comic assassin hit returned without the midas touch of its creator (who was busy working on the final series of Fleabag), but with more than enough wit and comic book-style action to keep fans satisfied.
What we said: The core of its success – the relationship between Villanelle and Eve – remains intact and further torqued by events. It is still stylish, sexy and gorgeous. Read the full review.