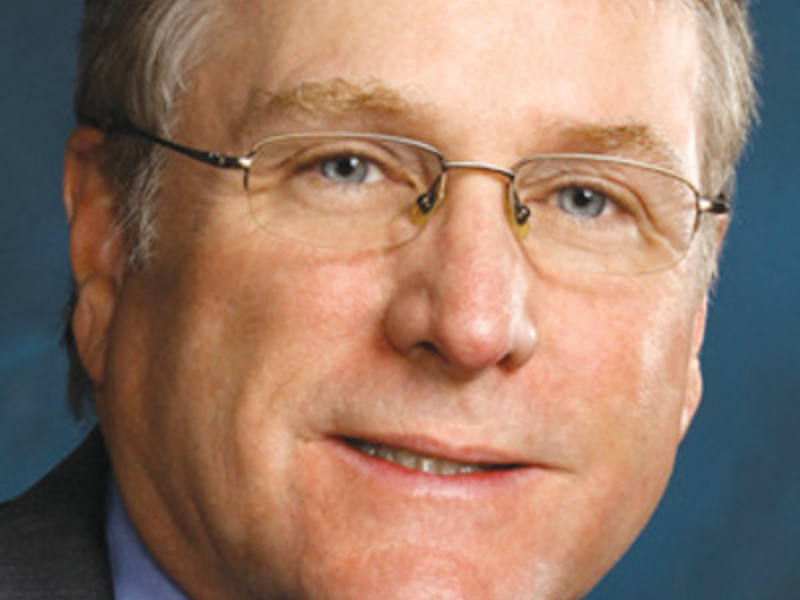 Detroit Public Television is coming out from behind the camera to take a bigger role in getting children ready for school.
Through a pilot launched in Detroit's Brightmoor neighborhood last fall, the station is aiming for bigger impact in early childhood education.
It's bringing caregivers together to discuss best practices, sharing its Pre-School-U curriculum to educate teachers, caregivers and parents on the developmental stages of young children, bringing its programming and apps directly to children and parents and exploring ways to use them to increase school readiness.
Among the things DPTV is contemplating: virtual preschool.
The moves are the latest in the station's decade-long bid to create a niche for itself as an early childhood educational resource and part of its new, five-year plan to engage with early childhood caregivers and parents across Detroit and the region.
Public television was built on the idea that there ought to be a station that serves community needs, such as putting the symphony on TV and preparing kids for school, said DPTV President and CEO Rich Homberg.
Over the past decade, DPTV has scaled up its programs and services for kids and families. Now it's taking those and other supports to in-home and center-based early childhood teachers and caregivers.
"Our goal is to be right there in partnership … how do we get to the early childhood table in a way we've never been?" Homberg said.
"It's establishing the station's role at a higher level so we're not just seen as a media organization but an organization that convenes parents, educators and children, with trusted content, resources, solutions and a real sense of partnership."
DPTV's push to expand the role it's playing in school readiness comes as Michigan faces a crisis in third-grade reading proficiency.
According to the Education Trust-Midwest 2018 State of Michigan Education Report released in March, Michigan ranked last among states, with just 44 percent of all third-graders being proficient in reading in the 2016-2017 school year — down from 50 percent proficient in 2014-2015.
The report noted that test scores in 2017 were even worse for students of color and low-income students, with just 29 percent of low-income students scoring proficient in third-grade reading and only about one-third of Latino and a fifth of African American students. In Detroit, just 9 percent of third-graders from low-income families in Detroit Public Schools Community District tested proficient in reading in 2016-17.
A new state law requiring grade-level reading proficiency by the third grade will take effect beginning with the 2019-2020 academic year. Third-grade students who aren't reading at grade level by the end of that school year will be held back a grade. And that is going to bring the issue of school readiness even more to the forefront, Homberg said. As a trusted resource for curriculum-based children's programming and apps, DPTV sees an opportunity to play a larger role there, he said.
The nonprofit station has been broadcasting children's programming for more than 50 years, but other educational offerings are mushrooming underneath that most people don't know about, said Georgeann Herbert, DPTV's senior vice president for strategy and community engagement.
Over the past decade, it's launched a number of children's programs and free apps, all based on tested, vetted materials. "Daniel Tiger's Neighborhood," for example, a spinoff of "Mr. Roger's Neighborhood," teaches children social and emotional learning and self-regulation, Herbert said. There's an app to help parents and children with potty training, going to the doctor or dentist and welcoming a new brother or sister. A fishing game app resets to rework on areas children haven't yet mastered. DPTV provides links to download the apps through Google Play, the Amazon App Store and iTunes store on its website.
PBSparents.org provides parents with resources such as benchmarks for different ages, and teachers can find resources and professional development opportunities on the PBS website. And DPTV's Pre-School-U program helps educators and parents deal with age-specific issues like biting and separation anxiety.
Launched two years ago, Detroit PBS Kids is streaming 24/7 children's programming through digital channel 56.2, accessible through cable or with a digital antenna on regular broadcast television, its website and the PBS Kids video app.
Detroit PBS Kids consistently ranks among the top five PBS 24/7 kids stations across the U.S. for viewership and frequently is the top-rated, Herbert said, pointing to September when 7.4 million viewers tuned in.
To build on that, DPTV is bringing all of its "quivers" to Brightmoor in northwest Detroit, Herbert said.
It hosted PBS EdCamp, a daylong professional development conference for 75 early childhood educators/caregivers from Brightmoor in August, starting the conversation then leaving attendees to break into workshops focused on the areas they wanted to discuss, like how to keep a 4-year-old from biting others, how to help with potty training and how to break the news to parents that their child might have an issue and should be seen by a social services therapist.
DPTV also hosted a head start enrollment fair, bringing opossums and other animals to engage children and families. And before Christmas, it hosted a T-shirt and sock giveaway.
"We wanted to have a strong presence there, as we were introducing ourselves to the families and neighborhood, to say, 'You're going to be seeing a lot of us here,' " Herbert said.
In December, it trained 25 early child educators from Brightmoor and other parts of Detroit and also Ypsilanti providers it had established relationships with, in its Pre-School-U curriculum, preparing them to hold their own parent workshops early this year.
During a series of community workshops focused on PBS KIDS ScratchJr, a visual programming language designed to introduce coding skills to children ages 5–7, children were challenged to put pieces together to get a character to move and dictate how she'd move, creating their own cartoons, of sorts, said Sasha Ferrell, 31, a mentor coach to the early Head Start staff at New St. Paul Tabernacle Head Start Agency Inc. in Detroit.
As an incentive to boost attendance, families attending all four workshops received a tablet to take home; others received a story book related to the concepts being taught, she said.
"Parents had no idea what to expect, but as the days went on, they were getting more and more interested," working on the app at home and asking when the next DPTV sessions would be held, Ferrell said.
Where many parents previously saw DPTV's programs primarily as cartoons, they are now becoming aware of their value in helping prepare children for school, Ferrell said.
With DPTV's support, educators are showing parents different ways they can help their children learn, she said.
The station is funding its efforts in Brightmoor with funding including U.S. Department of Education grant dollars as a contractor with the Corporation for Public Broadcasting, a $100,000 grant from the Max M. and Marjorie S. Fisher Foundation and a $300,000 grant from the Kresge Foundation made in December as part of the $50 million Hope Starts Here initiative launched last year with the W.K. Kellogg Foundation to strengthen early childhood education in Detroit.
"We need all hands on deck to make Detroit a city that truly supports its children. It's a challenge that goes beyond those who've traditionally thought of themselves as frontline educators and providers," said Wendy Lewis Jackson, managing director for Kresge's Detroit Program, in an emailed statement.
"It's only fitting that a station that brings us 'Sesame Street' over the air is using its expertise in delivering high-quality programming to increasingly work with parents and educators on the ground, giving them the tools and techniques to nurture young minds … day in and day out," Jackson said.
About $3.5 million of the station's current $18 million budget is allocated for children's programming and efforts to help increase school readiness. Homberg said the goal is to double that.
"The goal is to expand the on-the-ground efforts we're doing in Brighmoor to more communities in need and second, to bring it back to the 24/7 channel and create the opportunity for who knows, a virtual preschool or some sort of guided learning," Herbert said.
"There's all kinds of things we're kind of kicking around and learning. They're teaching us: How do you come into a community and understand what's there?"
Powered by WPeMatico